100% Private Label Food Manufacturer
Are you looking for a co-packer? Then you are at the right place!    From product development, processing, and packing to quality assurance, we specialize in custom food manufacturing of sauces, seasonings, and dry mixes for retail, wholesale, food service, and industrial needs.
Over 30 Years of Excellence
We have been creating consistent high quality, authentic dry and liquid food products for over 30 years, and we are committed to maintaining excellence. We exceed your expectations with quality products and services and put the highest value on your satisfaction.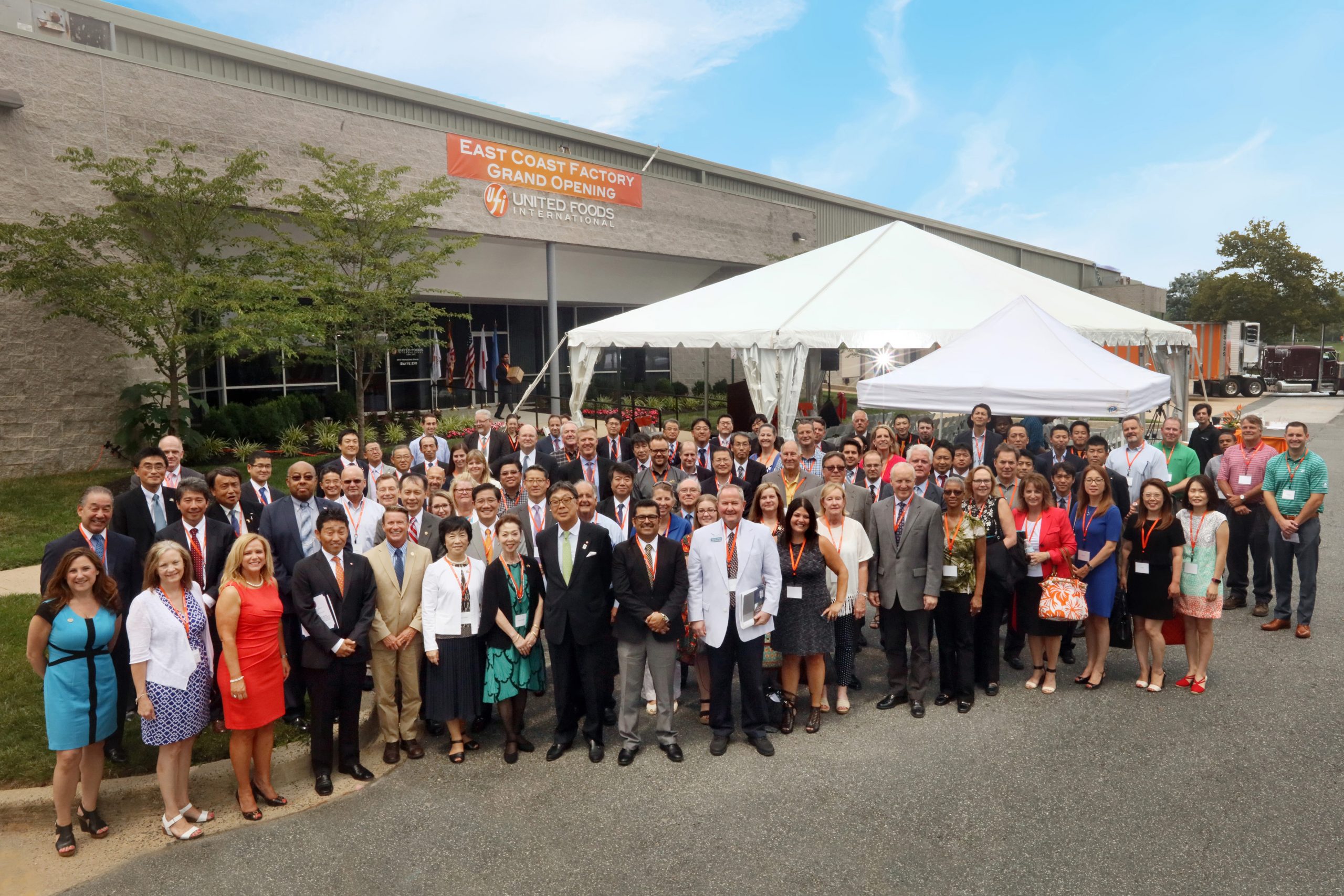 We provide full custom packaging services, from small pouches for individual retail sales to food service and institutional custom packaging and industrial tote and drum packaging. Dry packaging includes retail packets, industrial super sacks, and automated cartooning services. Liquid packaging includes pouches, pails, drums and totes. We also offer hand assembly, shrink wrapping services, and custom label manufacturing made to your specifications and will be reviewed and approved to meet all requirements.
Dry and Liquid Processing
We have dry and liquid processing facilities well as an in-house research and development team and quality control personnel to assist you on any products.
---
Liquid:  Dressing, BBQ sauce,  Cocktail mixer, Asian style sauce

Dry:  Tempura batter, Pancake mix, Soup mix
Read more...
Custom dry Blending:
We can combine the mechanics of an orbital mixing screw and the simple force of gravity to create a thorough, homogeneous blend. With our vertical blender, we can produce a more homogeneous mix in less time with a higher degree of accuracy, which minimizes heat generation and is gentle on powders and on the delicate dry vegetables. Since our dry blenders come in a variety of sizes, we have the ability to create smaller more cost-effective loads, which enables you to proceed with your start up project without the high premiums seen with the competitors.
Custom liquid processing:
We can make a variety of soups and sauces exactly to meet your specifications. We are able to blend liquids with powders, semi-solids, or soluble pastes. Our low level serrated chopping blades work in conjunction with a scraper blade agitator and adjustable baffles that is processed in a 550 gallon stainless steel kettle which is then cooled to your desired temperature to maintain flavor and color, to ensure a consistent and thorough blend.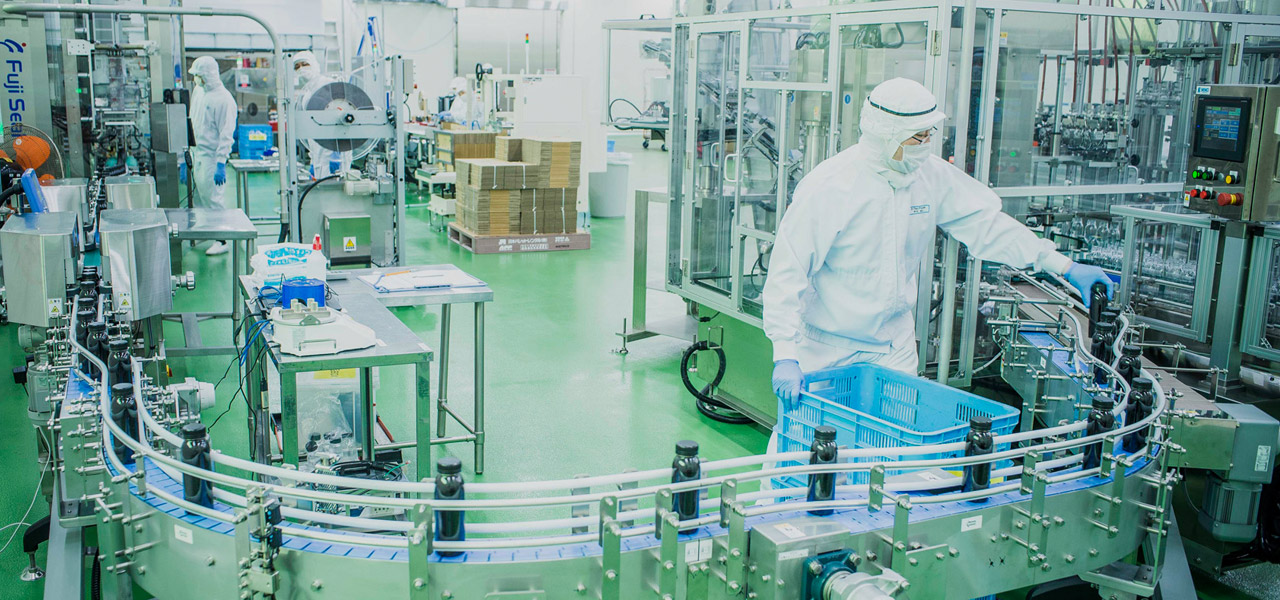 We are Culinary Professionals and Food Scientists
At United Foods International (USA) Inc., we are more than just culinary professionals and food scientists. We are a perfect blend of experts who understand the product development process from concept to production. From analyzing emerging trends to the latest technologies, we have the knowledge to satisfy your custom-manufacturing needs.
Read more about our R&D Process, Team Capabilities, and Specializations ....
R&D Process:
Contact the sales team
Signing of the confidentiality agreement form
Formulation process
Presentation of the samples
Commercialization
Team Capabilities:
Recipe creation
Recipe matching
Cost reduction
Health conscious options
Ingredient sourcing
Ingredient documentation
Here at UFI's R&D facility, we are ready to work with you during each phase of the development. We have years of hands-on-experience, resulting in great innovated products that will help you take the next step in achieving your goals. Let us help you develop the recipe for success!
Specializations:
Marinades
Soup bases
Dipping sauces
Dry blend seasonings
Breading and batters
Soy-based sauces (teriyaki, Korean BBQ sauce, sushi sauce, etc)
Good Manufacturing Practices
Our products have some of the top certifications in the food industry. Each of our production facilities can meet GFSI food safety standards such as SQF and BRC. For each of our certifications we meet special requirements in both food safety procedures and quality. Yearly audits and frequent tests assure that our facilities and products are meeting the GFSI standards.
We can meet specific guidelines for..
Natural, Organic, Kosher, Gluten free, Non-GMO
As consumer tastes get more specific and diverse, food manufacturers have to accommodate a wide range of requirements. United Foods International source high quality and safe natural ingredients and are aware of the specific guidelines for the natural food market. Manufacturing tends to be more complex, as standards are higher and the process itself is under more scrutiny than with traditional food manufacturing.
Contact us to discuss your requirements and specifications.
North America Factory
West Coast Factory – Head Quarter
23447 Cabot Blvd.
Hayward,CA 94545
---
East Coast Factory
4610 Mercedes Dr., Ste. 210
Belcamp, MD 21017
---
Southwest Factory
777 South 67th Avenue, Ste 100
Phoenix, AZ 85043
---
Sales Offices
Los Angeles Sales Office
100 Bayview Circle, Suite 100, Newport Beach, CA 92660
+1(310) 328-7800
---
Honolulu Sales Office
1773 South King street 203,Honolulu Hawaii 96826
+1(808)226-7409
---
Japan
---
Head Quarter
Chiyoda Building 1-5-18 Sarugaku-cho, Kanda, Chiyoda-ku, Tokyo 101-0064, Japan
Tel: 03-3295-7550 (representative)
Fax: 03-3293-8049
---
United Foods Co., Ltd. Narita Factory
1-79 Mitodai, Mito, Tako-cho, Katori-gun, Chiba 289-2247, Japan
Tel.: 0479-76-3981
Fax.: 0479-76-3984
---
United Foods Co., Ltd. Kyoto Factory
112 Kamitsuya Nishikubo, Yawata 614-8183, Kyoto Prefecture
Tel.: 075-983-9255
Fax.: 075-983-9257
---
Sefco Foods Co., Ltd.
1-1-1 Koyodai, Ryugasaki City, Ibaraki Prefecture, 301-0852
Tel.: 0297-60-1300
Fax.: 0297-60-1313
---
S・Tec Foods Co., Ltd. Furukawa Factory
1572-59 Shimoono, Furukawa City, Ibaraki Prefecture, 306-0204
Tel: 0280-91-1155
Fax: 0280-92-1333
---
S・Tec Foods Co., Ltd. Tsukuba Factory
20-1 Hongo, Tsuchiura City, Ibaraki Prefecture 300-4102
Tel: 029-829-3171
Fax: 029-829-3172
---
S・Tec Foods Co., Ltd. Kyushu Factory
6-11-34 Hakozaki Wharf, Higashi-ku, Fukuoka-shi, Fukuoka 812-0051, Japan
---
Fancy Foods Co., Ltd.
2-13-2 Hikawacho, Toda City, Saitama Prefecture
Tel.: 048-442-3051
Fax.: 048-445-9795
Asia
---
SENBA Foods Shanghai Co., Ltd.
Shanghai Senba Foods Co., Ltd. Senba Foods Trading (Shanghai) Co., Ltd.
292 Yuyang Road,High Technology Park In Song Jiang Area, Shaghai, China 201600
No. 292 Yuyang Road, High and New Technology Park, Songjiang District, Shanghai, China
Shanghai R&D Center: Room 1703, D seat, 48, Xingyi Road, Changning District, Shanghai
Tel.: 010-86-21-5773-6611
Fax.: 010-86-21-5773-5958
website: http://www.sh-senba.com
---
UNITED FOODS INTERNATIONAL (THAILAND) CO., LTD.
No. 999, Gaysorn Building, 5th Floor, Unit 5B-1, Office S-04 Ploenchit Rd., Lumpini, Patumwan, Bangkok 10330, Thailand
Tel.: +66 26240649
Fax.: +66 26240509
e-mail: keita.miyamoto@ufi.co.jp
---
UNITED FOODS INTERNATIONAL (SINGAPORE) PTE. LTD.
100 Peck Seah Street#07-18 PS100, Singapore 079333
Tel.: +65 6386 5377
e-mail: marketing.sg@ufi.co.jp
---
PT. UFI MASUYA NUSANTARA 
Jl. Cempaka RT 002 RW 001Jatimulya- Tambun Selatan Bekasi 17510, Indonesia
Tel.: +62 2182652411/82652413